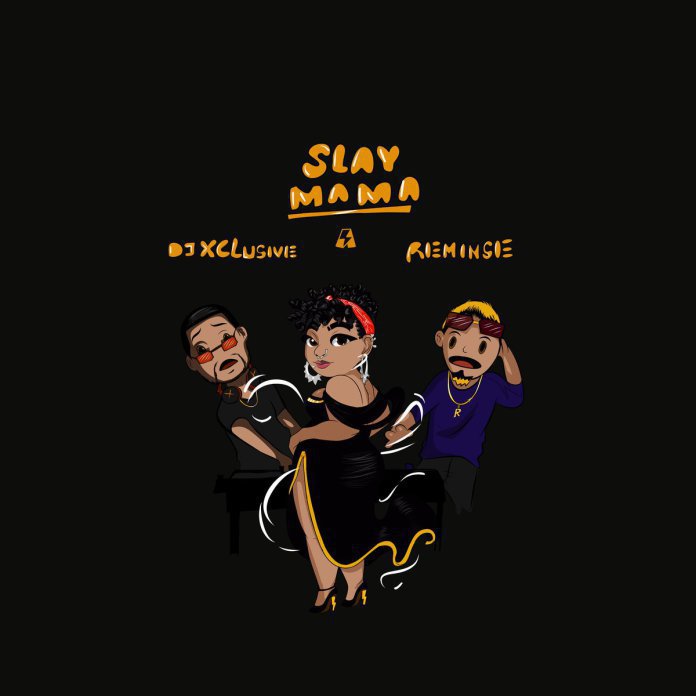 Superstar DJ Xclusive presents a new offering, his second single of the year. On this one he features rapper Reminisce, and the tune is titled Slay Mama.
Listen and Download below:
ABOUT DJ XCLUSIVE
Real Name: Rotimi Alakija
Stage Name: DJ Exclusive
British Nigerian
Date of Birth: 16th October
Occupation: Disc Jockey, Record producer and Record Artist
Record Label: Empire Mates Entertainment (EME )
University: Reading University (Physics and Computer ), Brunel University (Financial computing )
DJ XCLUSIVE BIOGRAPHY
DJ Xclusive (Nigerian) is a British Nigerian, born in the Uk to a Nigerian parent though he was brought back to Nigeria for his secondary school education at Kings college. After secondary school he went back to the UK for his tertiary institution, to study Physics and Computer at the University of Reading and later Financial computing.
More To Know about DJ Exclusive…
1, DJ Xclusive (Nigerian) is the nephew of The Richest Woman in Africa, Folorunsho Alakija
2, DJ Xclusive (Nigerian) is a British Nigerian
3, DJ Xlcusive is the resident for CoolFM 96.9
4, He was the Official DJ of Wizkid with EME
5, He Started is professional career in the year 2003
6, He has performed with the likes of Nas, Fat Joe, Rihanna, Mario Winans, Neyo and many other.